Aircraft contrail with clear jet engine tracks. The aviation contrail here does not look exactly as other air traffic condensation trails in my photos. Contrails all come with unique features caused by the type of jet engines, aerodynamics and weather conditions.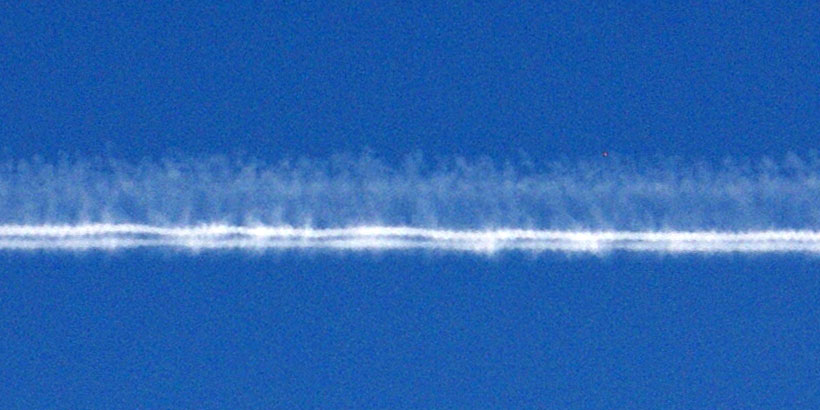 The aircraft contrail was photographed in Denmark on April 2, 2010, at 5.24 pm local time Odense city. I did not catch the aircraft but the contrail was left a minute or so before the photo was taken. The direction is unknown. See original unedited photo here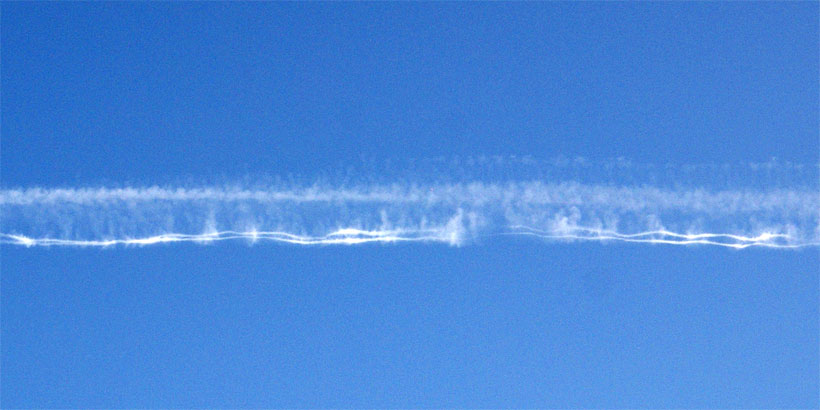 The aviation contrail here is divided into two sections. Two white dense tracks below and the related exhaust on top that is more transparent. I assume the two white tracks are exhaust directly from the jet engines. The upper part is material from the jet engine condensation trail that has already begun to seep.
Another aircraft contrail example
Below picture shows another aviation contrail also with two white dense tracks in it.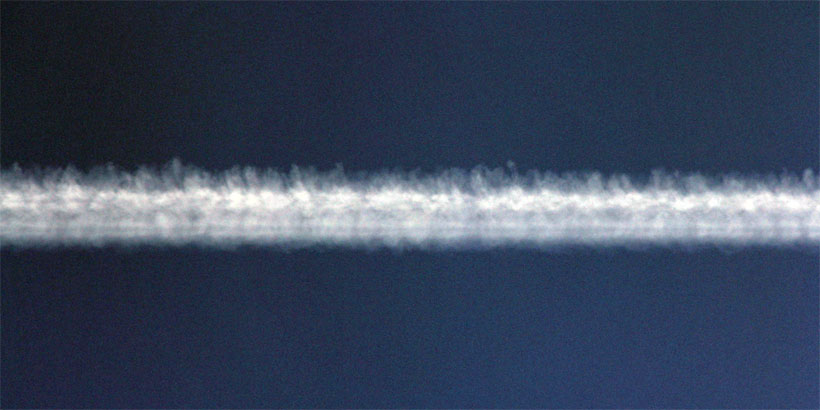 The pictures above were cropped, magnified and processed with Auto Contrast in Adobe Photoshop.
Double jet engine aircraft contrail
To see a more complete aircraft contrail also left by a double jet engine aircraft see photo below.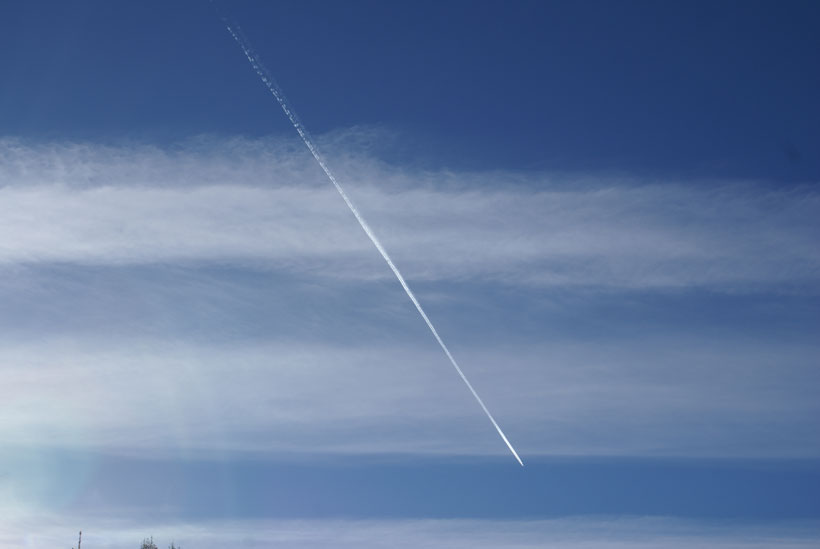 Read more about aircraft contrails here
Additional information
Since I have shot over 7000 photos of clouds and contrails, I intend to show some of my best DSLR photos here on site. Some of it may be kind of boring stuff but I share it anyway.
See the weather history for Denmark (Vojens-Skrydstrup Air Base) on April 2, 2010
Camera used: Sony A-100 DSLR with a standard 18-75mm zoom lens
Camera used for the third aircraft contrail picture: Canon EOS 60D with 70-300mm zoom lens
Related reading
Go back to category Contrails or homepage Real UFO pictures