Danish UFOs under increased cyber attacks from India and Australia this week. The Danish UFO website myufophotos.com are currently experiencing illegal login attempts and requests on files that should not be requested by visitors.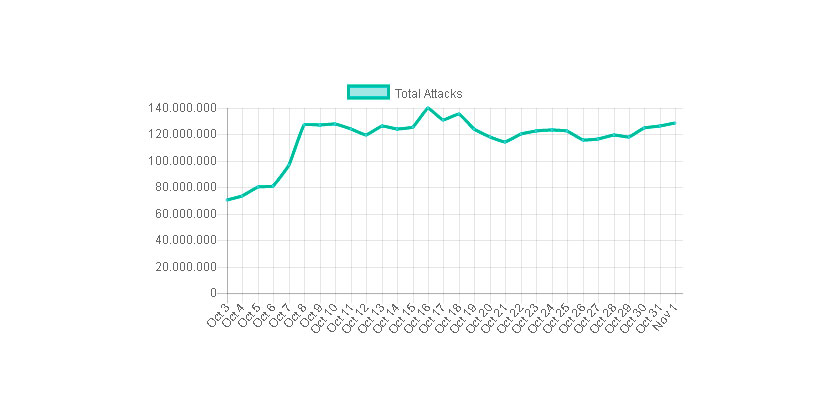 Some of the attacks seem not to be intelligent human attacks. They seem to be performed by bots (software) that harvest information on site, then retract keywords from it and use it as possible usernames in login attempts.
But as always, there is a human behind the use of the hacking software sending out the bots. I sense that there is a personal intention behind the attacks and I think I have been chosen as a target by someone for some unknown reason?
Danish UFOs under cyber attacks (illegal login attempts)
The very first login attempt happened on August 6, 2018 at 9:00 pm from a source in the Netherlands, Amsterdam. The first username that was used was "myufophotos.com", the actual domain of this site. Since then different keywords from the content have been used in failed login attempts.

Today on October 1, 2018, I discovered that blocked IP addresses from Australia were going through the roof with no less than 343 illegal activities. India is also on the list with an updated total of 121 illegal activities. Well, Danish UFOs seem to be under cyber attacks or at least my website is.
There is a hacker behind the bot activity
The bots come from nearly anywhere on the Internet but the last couple of days the source of the attacks has been originating from Australia and India. Hackers usually work through a row of proxy servers to hide their origin and to stay in secret.
The attacks could actually come from my neighbors. I really don´t know who could have the intention to hurt my information project about UFOs here? But I have some reasons in mind that could be the cause behind the attacks.
Precautionary measures
I have of course taken my precautionary measures! If something should happen to this website, I can just re-upload the complete website again. So I really don´t understand why someone is wasting time in their attempt to hack My UFO photos ??
UPDATE:
On November 20, 2018, my security software reported that no attacks were blocked and no illegal login attempts logged.